What we offer
Education that Extends Beyond Four Walls
At GEMS World Academy Chicago, our passionate teachers treat Chicago as an extension of the classroom, and our program is housed in some of the most cutting-edge facilities in the city. With an emphasis on world languages and local and global citizenship, we offer an education that inspires new perspectives and cultivates the change agents of tomorrow. GEMS AT-A-GLANCE
School Community
77%
Students Receiving
Financial Assistance or Awards
Tuition & Fees
7:1
Student-Teacher Ratio

Learning Environment
99%
Teachers With
Masters Degrees or Higher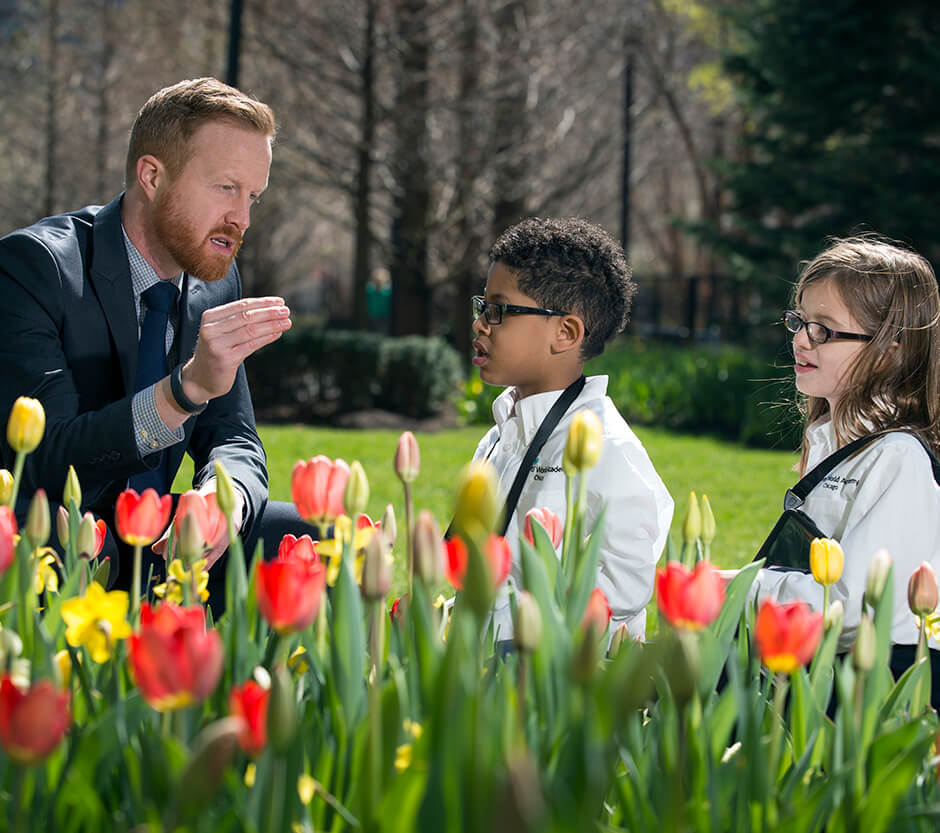 International Baccalaureate Through a Local Lens
GEMS World Academy Chicago is an IB World School and Illinois' only private school offering the full continuum. The IB is recognized worldwide for rigorous instruction, critical thinking, an emphasis on active, global citizenship, and inquiry-based learning.
Approach & Philosophy It's an honor being a GEMS parent and seeing my son experience the world face-to-face in his education.


Source: GEMS Parent
We put a lot of time and research into finding the best possible school environment for our daughter, and every day confirms that we made the right choice by choosing GEMS World Academy.
Source: GEMS Parent
Learning Locally, Thinking Globally
Life at GEMS
GEMS offers students unparalleled learning experiences through programs not found at other independent schools in Chicago. Given we are a fairly new school, our students also have the unique opportunity to shape culture and lead. We love seeing our students hone existing passions and discover new ones through the opportunities they have at GEMS.