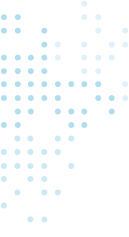 10 Tips on Choosing a High School
by Tracey Wood, Head of Upper School
Every month, I come across dozens of articles about education — research about data and instruction, tech trends, diversity, curriculum development, global citizenship, and the skills students will need for future and unimagined careers. In this mountain of information that comes across my desk or pops up in my email inbox, one recent article stands out.

From the online TeenLife Blog, the article "10 Tips on Choosing a High School" not only reinforces what I know to be true right now at GEMS, but it also supports the goals we are establishing to ensure the growth and success of the Upper School. I encourage you to read the full article and consider the following points, summarized here:

Teachers are the fundamental consideration when evaluating a school. Their excitement for their subject inspires learning and fuels curiosity. The relationships they build with young people are transformative. Stop any Upper School student at GEMS and ask: "What do you like about our school?" and you will invariably hear about the high level of commitment to students that each teacher demonstrates, the consistent concern students feel from their teachers and the depth of knowledge teachers display about each student.

Smaller is better in education. "Educational research has shown that working in small groups fosters closer relationships between students and teachers, and also that a smaller student-to-teacher ratio leads to greater success in college." GEMS' focus on collaboration and manageable class size is a strength of our programs and will continue as the Upper School grows. Learning how to work effectively in groups and engaging with the teacher acting as facilitator solidifies relationships and prepares students for the stages after high school.

Consider a school's college counseling resources. As the article states: "Your child needs to know about and investigate the many options available to make that critical [college] choice. That is where individualized advising and college counseling, family meetings with the school's college counselor, meetings with admissions representatives from many schools and trips to colleges can be key to finding the place where your child will not only be accepted but will thrive."

Dee-Dee Sanders, the director of college counseling at GEMS, has years of experience launching college-counseling programs, and she believes that teachers and college counselors working together can provide a uniquely nuanced and detailed description of a student's growth over time with examples and telling anecdotes in the optional counselor recommendation letter, which many schools with larger numbers of students choose not to submit.

Here are some of the college-counseling activities that have taken place so far at GEMS:
Freshmen and sophomores took PSAT exams recently and will prepare for other standardized tests under Ms. Sanders' supervision.
GEMS sponsored a college fair that drew more than 80 colleges and universities to Chicago and will host the fair next fall.
Ms. Sanders introduced the sequence of college counseling and has begun taking individual appointments with parents.
Duke University recently visited GEMS to promote its global program.
Ms. Sanders will launch a college tour in June to be repeated annually.
A college counseling series for parents with financial aid information has been launched; it will start in November.
Waiting until college to think and act globally may be too late. The article emphasizes the need for "today's high school students to become culturally aware and literate in order to become successful global citizens." It advises parents and students to "ask about class content (does it include other cultures?) as well as school-sponsored international trips, exchange programs, and digital cultural exchanges (e.g., holding videoconferences involving multiple schools, sharing student work with a sister school abroad, or using international Skype pals to practice language acquisition).
Our new sequence of Upper School trips with exchanges planned with GEMS World Academies in Dubai and Switzerland is one way students experience global connection. Years of daily language instruction become a valuable asset for cultural awareness as well.
As we focus this year on the many new resources we have implemented to assist students in their learning, we look forward to expanding programs and creating subsequent advantages in our growing Upper School.