Dragons After School, our after school program, keeps children active beyond the end of the school day. Students participate in a variety of extended learning activities to help them discover their interests as well as a study center, unstructured play, organized games, outside time, and more! Students can enroll on a term basis, one to five days a week, or daily drop-in.
Our after school program will be available daily from dismissal until 6:00 pm. Starting this year, after care will be broken into two blocks.
Block 1 (Dismissal to 4:30 pm - Enrichment Classes): Block 1 includes daily enrichment classes for all ages with multiple choices, which you can sign up for at the beginning of each term with options Monday through Friday. Block 1 care is from school dismissal until 4:30 pm. All students will receive a snack before their class and will take part in free-choice time when their class is not in session.
Block 2 (4:30 pm to 6:00 pm - Free Choice Play): Any student wishing to stay after 4:30 pm will need to sign up for Block 2. Block 2 is our standard aftercare room. Students will have free choice play, a quiet homework space, and outdoor play. Students cannot sign up for Block 2 if they are not enrolled in Block 1.
Prices (per term)
Block 1 Pricing: Dismissal to 4:30 pm
5 days a week: $1200/term
4 days a week: $1000/term
3 days a week: $790/term
2 days a week: $550/term
1 day a week: $280/term

Block 2 Pricing: 4:30 pm to 6 pm
5 days a week: $600/term
4 days a week: $576/term
3 days a week: $432/term
2 days a week: $288/term
1 day a week: $144/term
Running late? Last-minute errand? Meeting is running long? No worries! We've got you covered. Email me at hannahbaker@gemschicago.org or call the front desk at 312.809.8900 and we can add your child to the aftercare roster. Students who drop in for Block 1 will not attend a class, but will be provided with a snack and take part in an activity with our aftercare staff.
Daily Drop-in Rate: $25 Until 4:30 pm; $40 Until 6 pm
This school year families can register for each term individually. Payments will be broken down into 3 monthly payments and posted in your parent portal the first week of the month. Students can join once the term has started but only the 1st of the month.
School Year 2021-22 Term Dates
Term 1: Sept. 1st - Nov. 19th (No aftercare or classes: Sept. 6, Oct. 8 & 11, Nov. 22nd & 23rd)
Term 2: November 30th - March 4th (No aftercare of classes: Dec 17th-January 2nd)
Term 3: March 7th -June 6th (No aftercare or classes: March 14-25, April 28 & 29th, May 30th, June 7th)
Late pick up policy: Any child picked up after 6:00 PM will be charged a late pick-up fee of $2 per minute per child. Charges will be added to the end-of-term bill
Before Care
Before care will be offered from 7:15 am - 8:00 am.

There is no fee for before care if your student is pre-registered. Pre-registration is required in order for GEMS to have a safe and appropriate staffing ratio. Please fill out this form if your child will participate in before care and has not been notified in the aftercare registration form. Should your before care needs change, you can access this form at any time on the website.

Students who attend before care but are not registered will be charged a fee of $10 per day.
After School Program Schedule
Our top priority for the Dragons After School program will be to follow CDC guidelines so that we can provide a safe environment for the students. We are closely monitoring the COVID landscape. In the event that any restrictions are reinstated, the program will be updated accordingly.
Term 2 Registrations will open on Wednesday 9AM CDT (10/27)
Dragons After School
Enrichment Classes
Students in kindergarten through grade 5 are offered diverse array of classes and activities to enroll in for each term. Subjects range from sports, arts and crafts, science, culture, and language to performing arts. Students enroll in one enrichment class each day, Monday through Thursday, when registered for the After School Program on a term basis. Classes are run by either noted experts in the appropriate field or by our own excellent faculty members. Options are all subject to availability.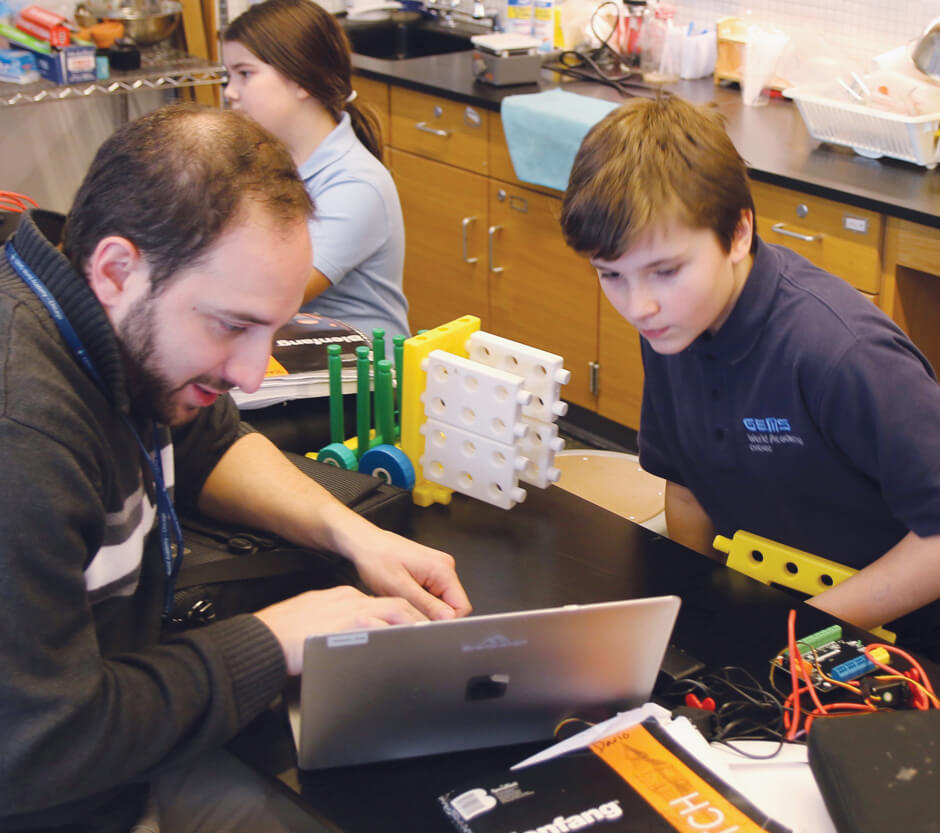 Contact & Registration
Hannah Baker, Activity Coordinator 312-273-6871 hannahbaker@gemschicago.org