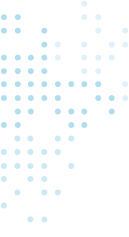 GEMS Grade 5 teacher Taneal Sanders has been named a National Geographic Certified Educator. She is the third GEMS World Academy Chicago faculty member to earn this honor.
The National Geographic Educator program recognizes preschool-through-12 educators who are "committed to inspiring the next generation of explorers, conservationists, and change makers." Teachers in the United States and Canada are eligible for certification.
"I took the National Geographic Educator certification course because I wanted to learn how to teach about the world in a more connected and innovative way," said Ms. Sanders. "Being a National Geographic Certified Educator gives me the opportunity to collaborate with inspiring educators from around the world, which fosters my curiosity and helps me model an explorer's mindset for my students."
The other certified educators at GEMS are Math Specialist and Curriculum Coordinator Meg Knapik and Director of Innovation Peg Keiner. A fourth faculty member is going through the certification process right now.
Ms. Knapik said that going through the certification process was "one of the best professional development experiences I have had in my 13 years as an educator."
"My mindset, which has been cultivated through the certification process, is that we can tap into our students' curiosity and empower them to solve problems in our world today by helping them understand local, regional, and global scales, while also looking through various lenses to consider multiple perspectives," Ms. Knapik said. "Math is a valuable component of this process, with data collection and using the data to then tell a story that will enable them to solve problems."
Certification is a three-phase process comprising an initial skills workshop, implementation of two classroom activities and a final capstone project.
Ms. Keiner, after completing the certification process, became a National Geographic Grosvenor Teacher Fellow in 2017, which allowed her to participate in an expedition to Antarctica. The experience has informed her approach to innovation in GEMS classrooms since.
GEMS World Academy Chicago, which serves students in preschool through grade 12, focuses on connecting students to the larger world around them, both here in Chicago and across the globe. We congratulate all of our National Geographic Certified Educators for putting that mission into practice.