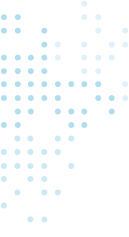 This NEH program brings together American cultural institutions (museums, research centers, etc.) and K-12 educators who are interested in learning more about American history and culture.
Dr. Hedlin will be a participant in a seminar entitled, "The American Skyscraper: Transforming Chicago and the Nation." It is designed to help teachers learn more about how skyscrapers have transformed American life, and it will approach topics like innovation, urbanization, segregation, labor, and civic identity through the lens of architecture. When she submitted her application materials, Dr. Hedlin talked about GEMS' burgeoning Chicago curriculum, and her own interest in designing units that examine our school's relationship to Chicago.
For instance, in her 8th grade "Language & Literature" class, when they read Richard Wright's Black Boy, they looked at a mid-twentieth-century travel guide that helped Black travelers know which hotels in Chicago would accommodate Black guests. The eighth grade students mapped the places that the brochure mentions so that they could better understand Wright's relationship to the city when he arrived. Dr. Hedlin is looking forward to the opportunity to broaden her knowledge of architectural history and learn innovative teaching strategies from experts in this area.