 FIELD STUDIES
Wndr Muesum
As part of their inquiry into light and sound, 4th graders visited the Wndr Museum to look at creative ways light and sound are displayed.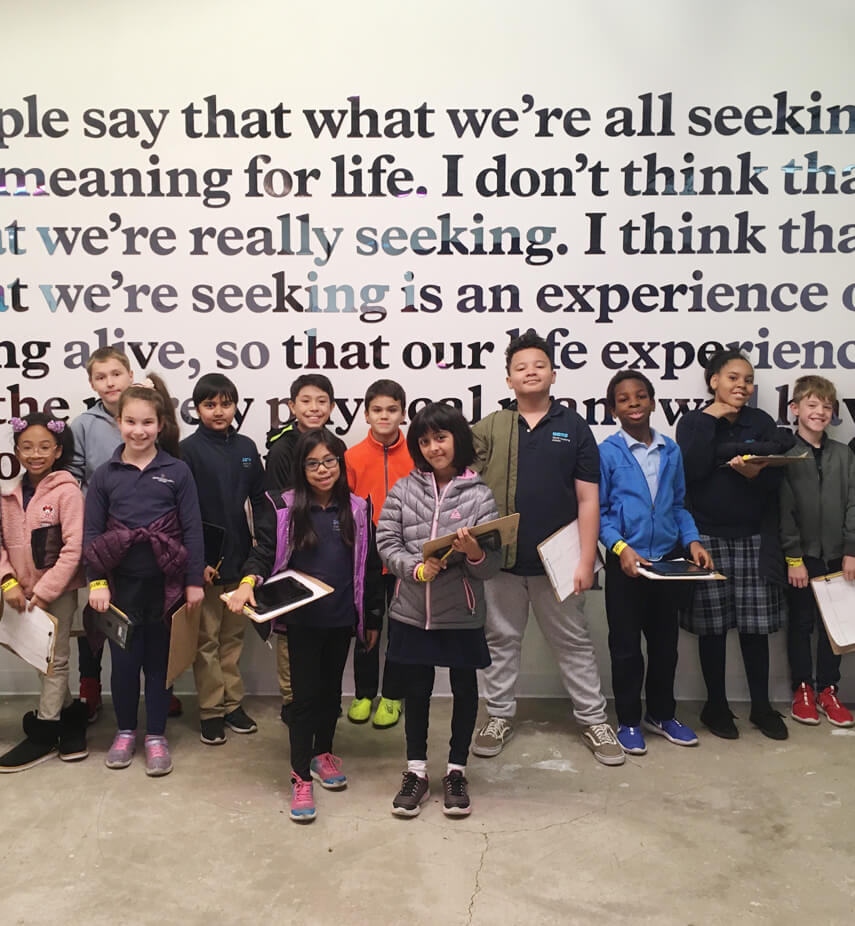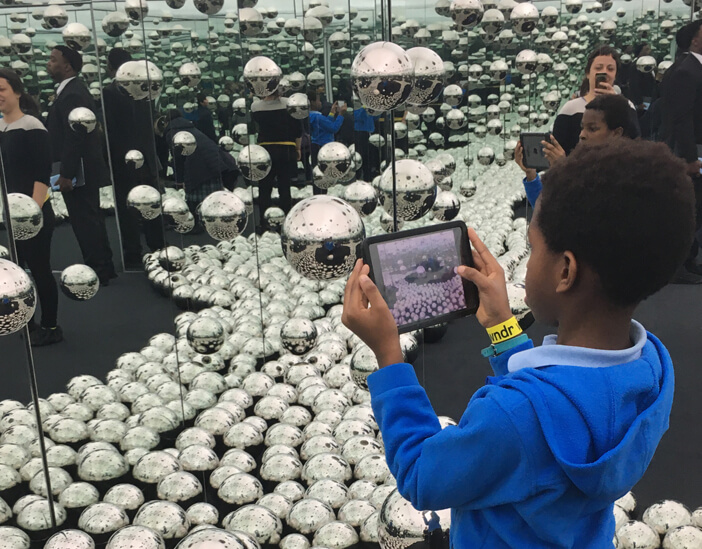 1
START EXPLORING
The Idea
They took photographs so they could "slow look" at the displays and discuss different interpretations of the displays. The unit is focused on both the science behind light and sound as well as the resources and techniques of manipulating light and sound as a means of expression.
2
GET READY
The Preparation
Students generated a list of questions about light and sound. They learned about the properties of light and sound using scientific language, drawings and diagrams. They also made connections in Art class about how light and sound can be used as a means of expression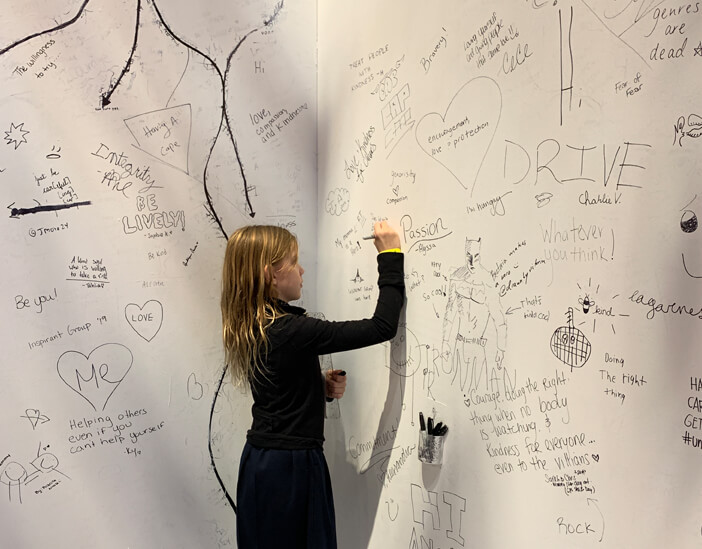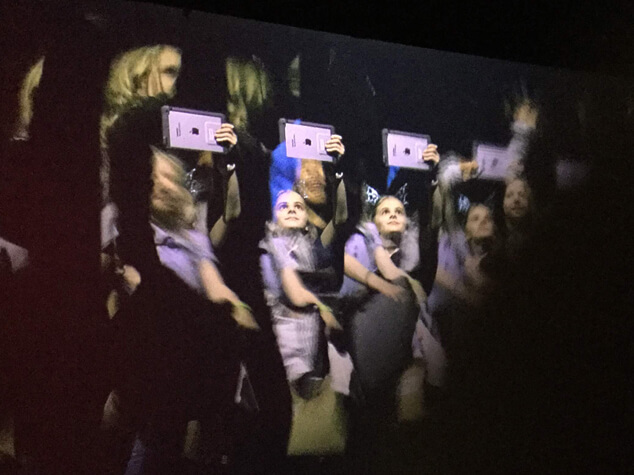 3
GET READY
Exploration
Students made predictions about the exhibit they were about to see. They took their iPads to the museum to document their observations.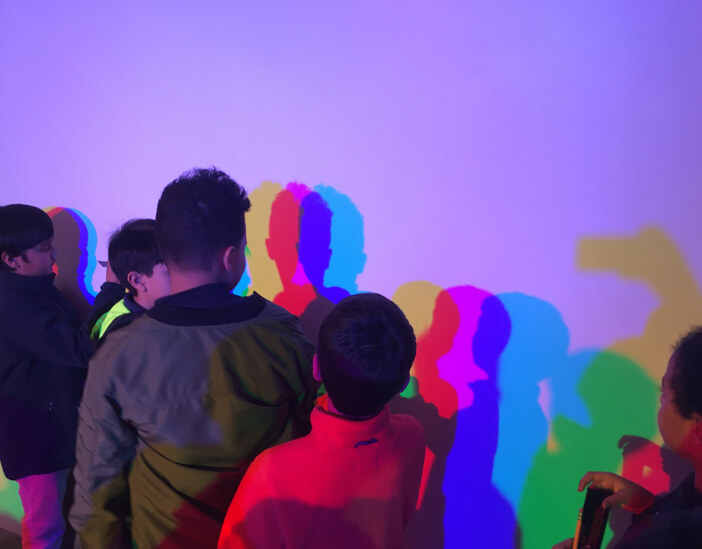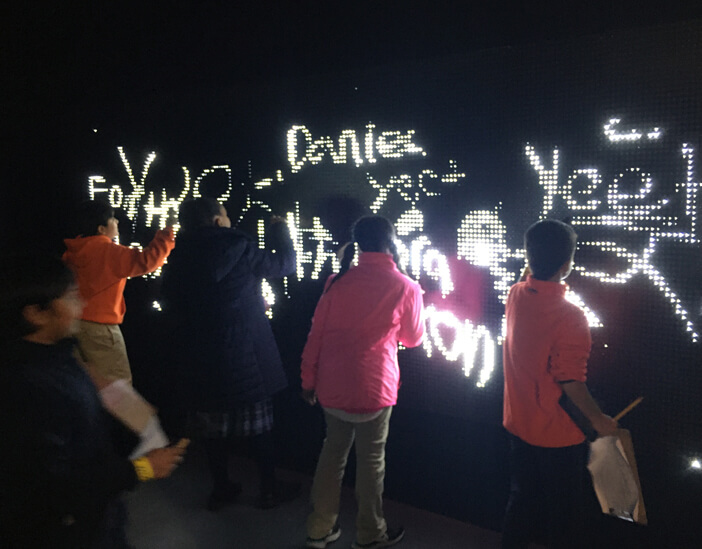 Exploring the Museum
We learned about how different feelings can be expressed by different things like light.
About of the Science of Light
You could kind of see it in action
4
GET READY
The Tools
No tools needed.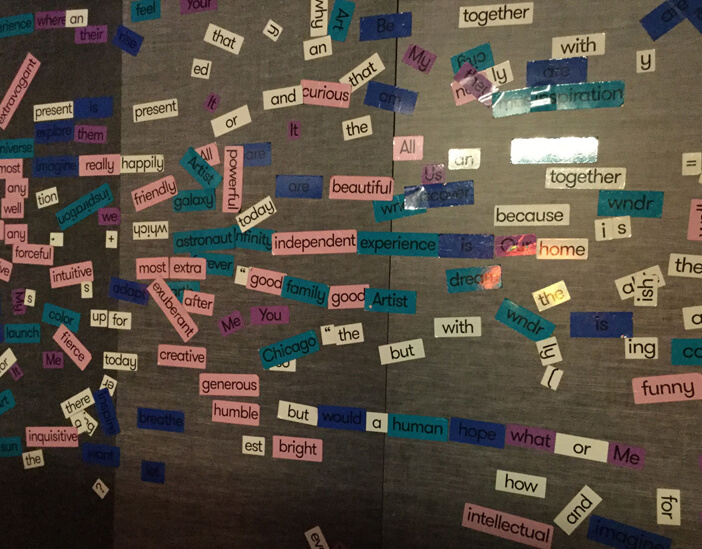 Students recognized that art can be different to different observers and that life experiences impact our interpretation and understanding of the art.
They used their knowledge of the science to see the connection to key concepts of reflection and perspective. Take Action In The Community
When they returned, they wrote a reflection and engaged in a classroom discussion. Students then used the images to challenge themselves to find two or more defensible reasons why the art could be understood from different perspectives. More Field Studies
Continue Exploring