Registration for GEMS Summer Camp 2022 is now open.
Click here
to learn more. Watch our Upper School Yearbook Committee Video
here
. FIELD STUDIES
Goodwill – Fashion Show Shopping
Students in grade 6 Design will be participating in a fashion show. Students will design and construct original designs inspired by music of their choice. For our trip to Goodwill students considered budgeting, and recycling materials. Students had $10 to purchase materials that they will be able to use in the construction of their garments. Students made decisions on texture, color, and movement of their choices to best represent their chosen music genres.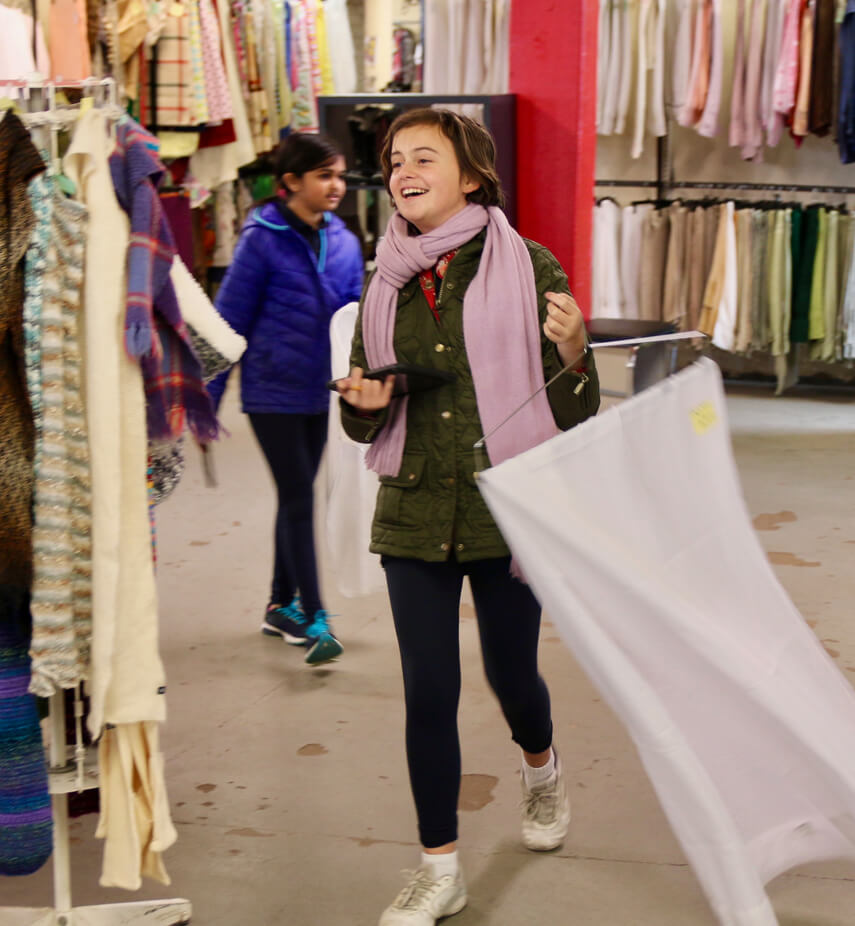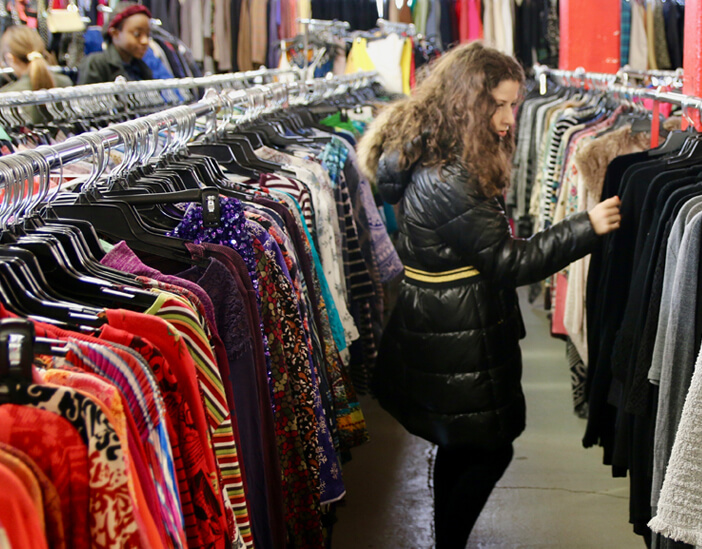 1
START EXPLORING
The Idea
Students were asked to make conscious decisions around material choices to best represent the sounds and themes of a music genre of her choice. Students were asked to reflect on the impact of recycling and creating something new from discarded materials.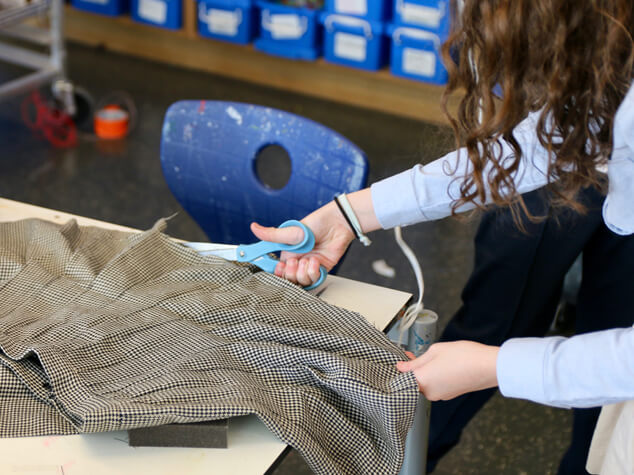 2
GET READY
The Preparation
To prepare for our trip students watched an episode of Project Runway Junior. Students observed young teens follow a theme around designing an original garment inspired by a work of public art. As a class we critiqued the work produced by the teen designers. Students were able to comment and reflect on the themes, the successes and shortcomings of the teens. Students then constructed a plan for their designs.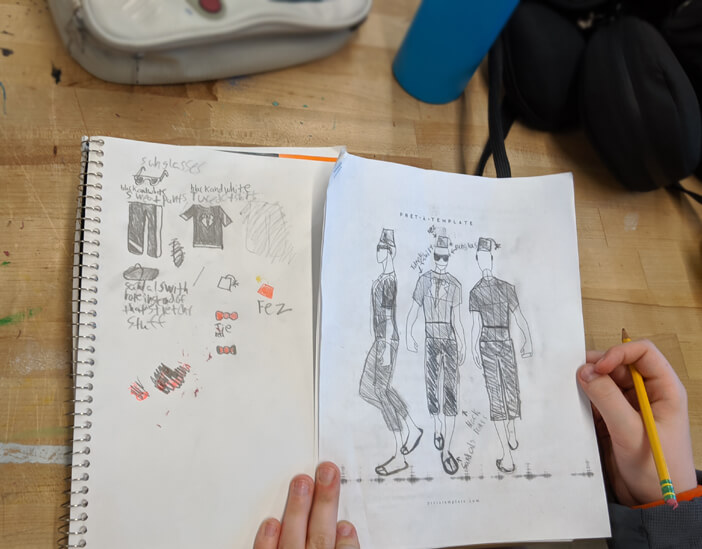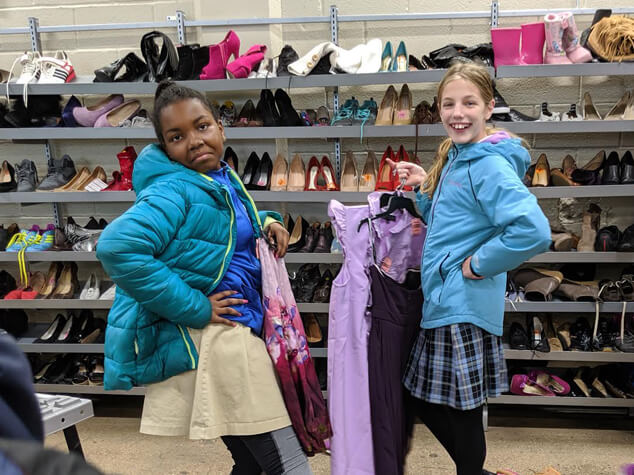 3
GET READY
Exploration
Students were extremely excited to begin their shopping. They took their time in carefully selecting clothing and fabrics to help them with their original garments. Students were excited by the challenge of finding items and not spending over their $10 limit.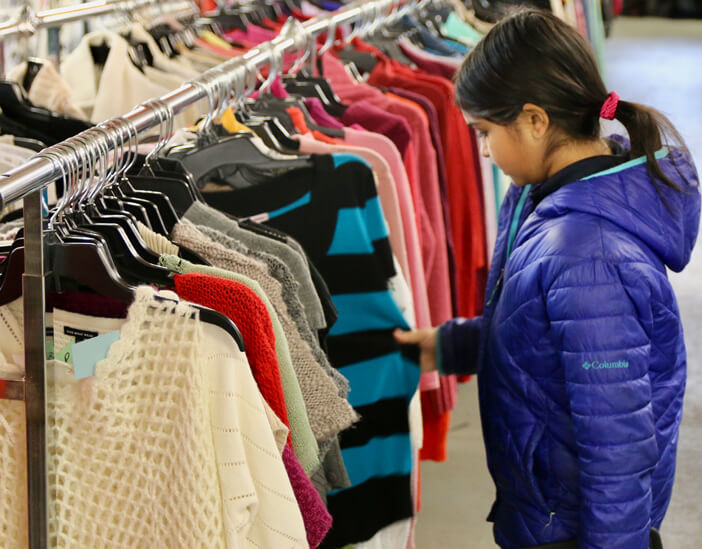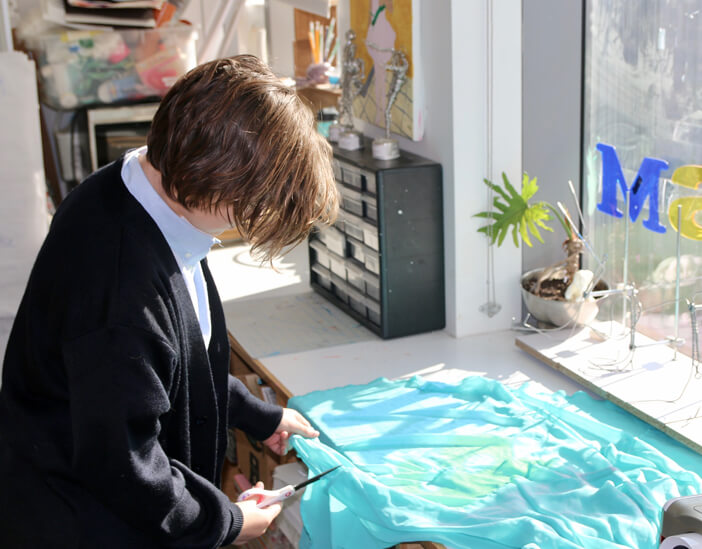 Perfect Found
Considering their original design a student found a trench coat.

Sounds of Music
I want to show the color that reminds me of my music so I want to spray paint designs on the it. I want the spray paint to look like different lines for all of the different sounds in the music.
4
GET READY
The Tools
Students referred to their design drawings to make purposeful decisions on the garments and materials purchased for the fashion unit.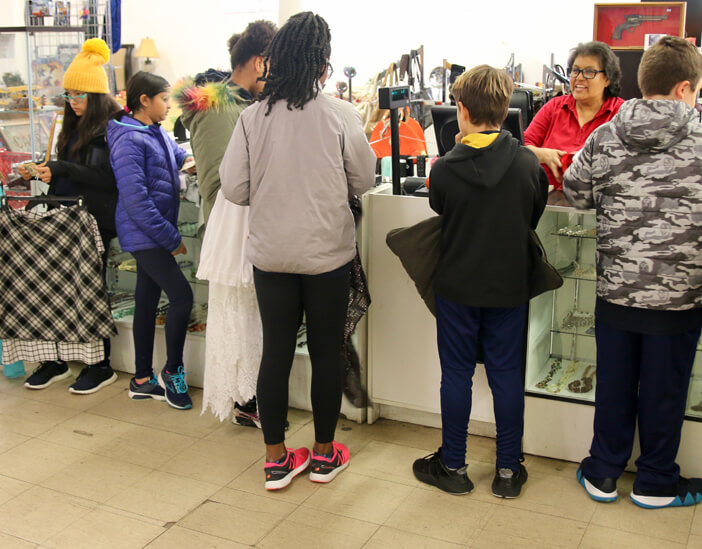 Materials do not have to be traditional. One can create something new and original from discarded materials.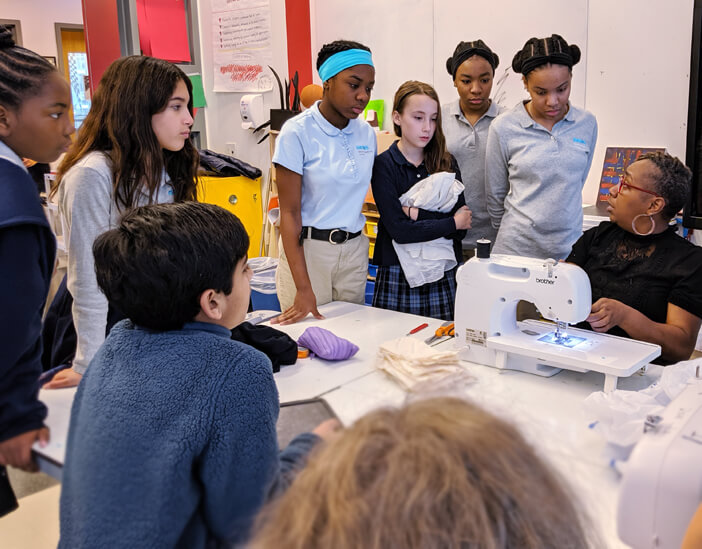 Conversation with Design and Materials
Students will experiment with their purchases. Designs may change and evolve as they interact with the materials purchased on the trip. Students will understand the importance of flexibility, invention, and problem solving in a design process. More Field Studies
Continue Exploring