On the importance of reading, All-school Librarian Emily Smith shares, "Reading is in everything students do, and reading in print form is important at every age." Especially with students' unprecedented access to technology, the break reading provides is more important than ever.

For younger learners, Library time is built into their weekly schedule. As students progress, the library becomes an important tool in their more independent, longer-term academic projects such as writing their Extended Essay, a requirement of the Diploma Program, or their Personal Project in grade 10, or grade 5 Exhibition. Library & Research Resources at GEMS
As it stands today, our library in our Lower School building houses nearly 8,500 books. In addition to plentiful opportunities for students to develop and nurture a deep love of reading for pleasure, we offer resources that are accessed by students at developmentally appropriate points in their education. Resources include: The Chicago Tribune and the Chicago Sun-Times in digital and in print, The Economist, Time and Time for Kids, National Geographic Kids, and Gale In Context. Every student has a library card for Chicago Public Libraries and we are in walking distance of the city's largest public library! As our Upper School building and new media center opens, we plan to expand our resources to include well-known secondary and collegiate resources such as JSTOR.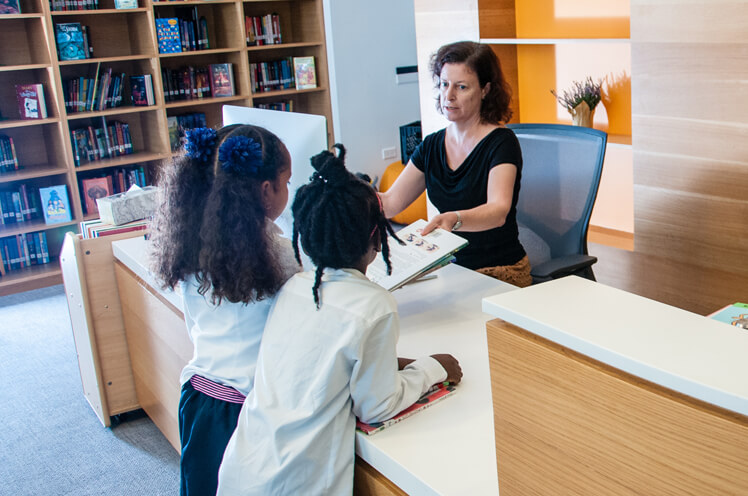 When in doubt, go to the library.
---