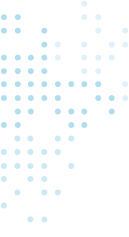 Back to News & Blog
GEMS Chicago Senior Named as National Merit Scholarship Commended Student
October 08, 2020
GEMS World Academy Chicago Senior Named as National Merit Scholarship Commended Student
GEMS senior, Melanie, was named as a Commended Student in the 2021 National Merit Scholarship Program. Commended students placed among the top 50,000 scorers of more than 1.5 million students who entered the 2021 competition by taking the 2019 Preliminary SAT/National Merit Scholarship Qualifying Test.
Melanie came to GEMS World Academy Chicago in seventh grade and has been living the GEMS mission since day one. The International Baccalaureate curriculum during the Middle Years Program and the Diploma Program develops students who have excellent depth and breadth of knowledge, flourish emotionally, physically, and ethically. Melanie definitely represents a well-rounded IB learner and Max Bean, Upper School Physics and Math Teacher, shares this in this belief. "Melanie's great. She has a tremendous ability to integrate and retain information, and she's very curious. She regularly stays after class to talk about everything from physics to the cultural biases of classical music theory to the history of the English language and English prose stylistics."
Not only does Melanie excel academically, but she shines in other arenas as well. She is an avid rock climber, member of a competitive climbing team, and ranks nationally. Melanie loves exploring various social issues throughout the city. Melanie's social science classes and projects are among her GEMS favorites because, in her words, "these allow me to apply all the theoretical knowledge learned in class in real-world situations." Melanie recalls, "studying the impact of the infrastructure of the future site of the Obama Presidential Center on neighborhood residents, looking at programs to combat gentrification, and engaging in the city's political processes as really memorable experiences."
Elie Wiesel, noted author, professor, political activist, and Nobel laureate, once said, "One person of integrity can make a difference." Melanie's teachers can attest to her integrity and ability to create impact.
Jay Annadurai, Upper School Individuals & Societies teacher, has known Melanie since she arrived at GEMS. When asked about Melanie, Annadurai fondly responded, "Watching her blossom into such an incredibly strong, talented and passionate learner has been one of the highlights of my teaching career. She keeps pushing herself to be the best she can be while learning along the way. Melanie is passionate about making the world a better place. We often continue conversations outside the classroom, and I am always left feeling so inspired by her words."
Annadurai recalls one particular project that characterizes Melanie's desire to go the extra mile. "One of my favorite memories is working with Melanie on a book drive for the local non-profit Bookwallah. After helping collect over 300 books, Melanie then went even further and created an informational video documenting our book drive and the amazing work of Bookwallah. This video was so appreciated by Bookwallah that it was sent out to their entire mailing list!"
Another Upper School Individuals and Societies teacher, Eric Hillebrand proudly shares a project that provides yet another example of Melanie's drive to positively influence others. "I will never forget the image of Melanie presenting the Youth Voter Guide to over 100 residents of Little Village in 10th grade. Her class had partnered with students from Our Lady of Tepeyac High School to create a voter guide for adults that ranked the mayoral candidates in the 2019 election based on their responsiveness to youth concerns. She was articulate and fearless in a room full of strange adults. What a 10th grade experience!"
What Melanie treasures most about her GEMS journey is the connections she has made with her teachers. "Because we are a small, close-knit community, we get to know our teachers on a more personal level. Our teachers engage us and we learn more." When asked to share advice for incoming freshmen, Melanie's words of wisdom were to, "Stay balanced. Find a balance between your schoolwork and personal life. Become engaged with things that you are passionate about and that excite you. Also, surround yourself with good people."