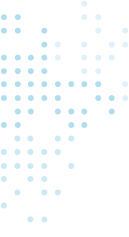 What people and/or experiences have had the most influence on you? What motivated you to become a teacher?
The person who influenced my life most was my high school teacher, John Murphy. He taught me three classes - AP Biology, Anatomy & Physiology, and Zoology. He was also a collections and field research associate at The Field Museum.
Mr. Murphy studied reptiles, mainly snakes, and most recently developed an interest in dogs and their evolution. He helped curb my interests in snake phylogeny and diversity, highly aquatic snakes (that are non-sea snakes), the herpetofauna of Trinidad and Tobago, and giant snakes. John introduced me to Jane Goodall and, as a junior in high school, I attended a lunch with Dr. Goodall. Funny how the world works because years later, I was invited by a GEMS student and her family to attend a Dr. Goodall birthday party party at The Field Museum.
While pursuing my doctorate, my research experiences fell under the supervision of Dr. Laurie Hoffman. It was Dr. Hoffman who supported my "crazy ideas" and helped transform my interests academically into scholarly work.
What is a phrase you often use to motivate your students?
"Don't make me rearrange your DNA!"
How do you inspire your students?
Many students have compared my personality to the self-confident, powerful, and assertive chef, Gordon Ramsay. At first, I thought, "You mean the guy who yells at everyone in his restaurants? Oh no!" But, I can see the comparisons. Like Chef Ramsay does with his staff, I try to engage my students to become their academic best in and outside of the traditional classroom through experiences. To be honest, the best part of GEMS is working with the students. I learn from them every day and it is a pleasure and honor to be their science teacher. My goals are to engage, motivate, and nurture their abilities, even if their interests do not reside in science. Science encompasses many immersions of different subjects and I hope they can find their passions.
What passions, hobbies or interests do you pursue when not in school? Tell us something unique about yourself that one might not see in your professional bio.
I am a Mauy Thai enthusiast, a motorcycle rider, and a coffee concierge. I was once a Chicago police officer.
Read more about Dr. Hurst here.