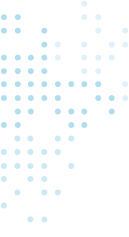 What motivated you to become a teacher?
I hated middle school! Awkward, shy, lonely, lacking self-confidence are a few words that come to mind when I look back. Those were some very tough years for me as I struggled to fit in. When I thought about teaching, I knew I had to return to the middle school classroom to help students who might also find those years academically, socially, and emotionally challenging. I wanted to create a safe, open environment where students felt seen and heard and have the confidence to grow into the people they want to be.
What are your favorite moments in the classroom?
Every day, we start off with a "Joke of the Day" and a community check in to set things off on the right tone. Seeing students enthusiastically entering the classroom, ready to learn, brimming with questions and curiosity, always makes me smile. I love when students come in early or stay late to just talk about the lesson, the world, or what's going on in their lives. Building these connections with students is priceless!
How do you inspire your students?
I'm actually inspired by my students on a daily basis. We learn together, building off each other's ideas, setting learning goals, and analyzing events from different perspectives. Students know that I do not have all the answers and that I'm excited to learn with them. They see me make mistakes and bounce back. They see me ask questions and struggle. Hopefully, this gives them the confidence to take risks themselves.
What do you enjoy most about teaching? About teaching at GEMS?
Working at GEMS means becoming part of a dynamic, growing, open-minded family. We have a collaborative, talented faculty and supportive, engaged parent community. I love the support system we've created between families, students, and faculty. We all work together to create the best possible learning experiences and environment for success.
What passions, hobbies or interests do you pursue when not in school? Tell us something unique about yourself that one might not see in your professional bio.
Travel, cooking, dog and coffee obsessed. I was an anthropology major at Ohio State and interned at the Chimpanzee Cognition Research Center which also served as a rescue facility for chimps. While I was there, two baby chimps were rescued, and I was lucky enough to be introduced as one of their caregivers! Never in my wildest dreams did I think I'd be able to bottle feed and diaper a baby chimp!
Read more about Ms. Annadurai here