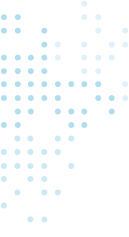 Our GEMS students thrive in an environment that emphasizes student impact. As they learn, students gain confidence, self-motivation, and a desire to make their community and world a better place. They become passionate learners, motivated to take action.
The Action Cycle is an integral component of the IB Primary Years Program and a powerful tool used to teach students how to make a positive change in the world. Choose, Act, and Reflect are the three parts of the Action Cycle. Our students think about a choice based on their understanding, take action to support their choice, and reflect on their learning. Another unique aspect of our program is the IB Learner Profile, a set of attributes our community models and instills in our students. These qualities inspire and motivate the work of students.
Hayley Wright, a fifth-grade student, is a shining example of someone who quietly wanted to make a difference in the lives of others. During quarantine last spring, Hayley learned how to make daisy chain bracelets. "Designing the bracelets made me so happy, and I wanted to spread joy with others," Hayley remembered. She chose to do just that and sprang into action. Hayley perfected her craft, selected an array of brightly colored beads, and wrote notes to include with her packages.
When in-person learning resumed in the fall, fifth-graders watched a TED Talk about young people who are changing the world. Hayley's twin sister, Emma, volunteered that Hayley was like the people in the video. Emma proudly shared her sister's project during a follow-up discussion.
The pediatric unit at the Shirley Ryan Rehabilitation Center was one of the first recipients of Hayley's care packages. Bracelets and notes were also delivered to nursing homes. Upon reflection, Hayley was so excited that she was able to bring happiness to patients and residents.
Hayley's personalized notes end with a quote from Cinderella, "Have courage and be kind." What a simple, yet powerful message.
Karina Hans, also a fifth-grade student, recently spearheaded another community engagement project that was equally impactful. With first-hand knowledge about Covid and a firm grasp of the IB Action Cycle, Karina was personally motivated to improve the lives of hospitalized Covid patients.
Karina's mother, an infectious disease doctor, mentioned to her daughter that patients are often isolated and not allowed to have visitors. When Karina learned that many patients have no means to communicate with their families due to lack of devices, she empathized with the patients and wondered how she could help.
Karina further connected with the patients' isolation when she contracted Covid. Karina recalled, "Even with a mild case of Covid and surrounded by my family, their love, and support, I felt so isolated." Away from her school and friends, there were times when Karina felt completely alone. She could only imagine the magnitude of despair hospitalized patients, with no way to communicate with their families, must have experienced.
Karina knew if families could connect and see their loved ones over video calls, they would feel less secluded and disparaged. She chose to initiate a Winter Tech Donation Drive and began to take action. Karina confidently pitched her idea to GEMS administrators, assisted in the creation of promotional materials, and helped coordinate the drop-off of devices. The iPads were donated to the Indiana hospital where Karina's mom works.
When Karina reflected on what inspired her actions, it was hope. She recalled, "Hope is greater than fear. I chose to be optimistic and help people. That's just who I am."
At GEMS, we encourage students to explore their passions and become agents of change. Taking action becomes a lifelong mindset for our students. The actions of Hayley and Karina reflect two Learner Profile attributes that we cultivate in our students - being caring and risk-takers. Hayley and Karina were both impacted by the pandemic and found ways to channel their experiences into positively affecting the well-being of others during quarantine and isolation. Our world is a little brighter because of their actions.