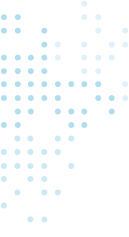 Is there a particular teacher, project, or Field Study experience that gave you a new perspective or changed your outlook on society?

Throughout my time in GEMS, I would say it would be difficult to point to one teacher or activity that shaped my perspective throughout my high school academic years because I feel as though there is an accumulation of all the interactions with teachers and activities that helped me arrive to the place I am today. However, I believe a project that shaped my outlook is the Personal Project I did freshman year. My personal was a food cart in which I sold breakfast and at times lunch to students, staff, and faculty. I began this because I realized how many people start their day without food and how that affects their mood and how they function. I sold food such as tamales, empanadas, crepes, and other typical breakfast items. I did this by networking and connecting with local Chicago land restaurants and promoting their food via my food cart. All proceeds then went to an organization in Medellin Colombia in support of Comuna 13 and how they are trying to develop and offer opportunities for their youth in the community. This project showed me the importance of food and how it will always have an imprint on communities, culture, and the economy. Dr. Hurst's ESS class helped develop my interest in studying agriculture. This was due to me seeing the way in which food products are grown and manufactured and how there is a need to develop more environmentally friendly ways of producing such resources that do not take a toll on the earth further impacting climate change.
What are your plans after graduation?

I plan to attend the University of San Francisco, where I plan on majoring in International Business and minoring in Urban Agriculture. Throughout my time in college, I plan to do as many study abroad programs, get involved in any clubs of interest, and continue my interest in the culinary world. Possibly start a food blog and finally attend a culinary school abroad after undergraduate.
What clubs/sports/extracurricular activities did you participate in during your high school years (either at GEMS or outside of school) and how did these activities help you grow as a person?

During my time at GEMS, I was involved in a few clubs in school. I was in a Spanish club my first year and was able to further immerse myself in my culture. I was also in the French club where I learned about French culture, films, cuisine, and French influence within the city of Chicago. As previously mentioned, I started my own food cart which I brought back junior year as a pop-up. I attended Com ED's Solar spotlight event which took place during Spanish heritage month and taught Hispanic students about solar energy and other Stem programs. Lastly, I have been involved in Student Government since sophomore year when I began as a class representative, and then proceeded to become Student government president both junior and senior year. I truly enjoyed being in student government because I believe it allowed me to get to know the student body and grow connections with others. It as well helped me move into a leadership role and become much more extroverted. Working with such an amazing student government body has also allowed us to begin school traditions which will hopefully continue throughout the years.
What teaching and learning experiences do you feel are unique to GEMS?

I believe what makes GEMS stand out amongst the other high schools is that it is in the Chicago downtown, its hands-on approach to learning, small class environment, student independence, and encouragement to voice their thoughts and ideas. The field studies are a great way to the approach of on-hands learning. All these experiences are due to the amazing and talented GEMS high school teachers.
How has your GEMS journey prepared you for college?

GEMS has prepared me for college collectively by offering the IB curriculum. Having such classes requires a student to be indecent and if they want help they need to go out and ask for it themselves. Many activities in GEMS also require you to be creative and go out of your comfort zone as a way of self-expression. Lastly, the school motivates students to take as many leadership positions and that's exactly what I did throughout my four years. These are all qualities needed for college and I feel as though I am not only prepared academically but as was personally.
Where do you imagine yourself 10 years from now?

Ten years from now I imagine myself having finalized my undergraduate studies, culinary school, and possibly an MBA. My hope is either to start with a food truck or a pop-up restaurant. If the business world calls me I hope to work with a company in the agribusiness field in producing products such as coffee in Colombia or wines from the vineyards in Italy. In addition, I would love to travel as much as possible to continue to learn as much about other cultures and food.
What advice would you give to incoming ninth graders?

The first piece of advice I would give them is to not stress too much, the reality is that life is short and you should enjoy your high school experience and worry about the present and take each day at a time. Always remember there is a solution to everything, just take a moment to breathe and think.