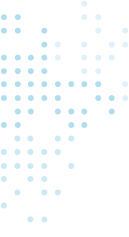 Michael Dickson, from GEMS' second graduating class, recently completed his freshman year at Soka University, a private 4 year college located in Orange County, California. The school's mission is "to foster a steady stream of global citizens committed to living a contributive life."Aligned with the philosophy of the IB Diploma Program, the university offers" a liberal arts education that cultivates global citizens and critical thinkers ready to provide leadership in a rapidly changing world."

In keeping with the university's emphasis on studying abroad, in January Michael participated in a research field study in Tahiti exploring global warming's effect on coral reefs. He looks forward to a semester abroad studying in Japan exploring the culture and immersing himself in the language.

As a liberal arts major with a concentration in business, Michael found his way to Soka's Impactathon, a round-the-clock event in which students and alumni design and pitch business solutions to global issues. That exposure led to his interest in entering the Fowler Global Social and Innovation Challenge, in which student entrepreneurs around the world "connect and create sustainable business solutions to global issues" (https://www.fowlergsic.org/). Creating a product to tackle severe and acute malnutrition in West Africa, Michael and his team progressed to the global finals, held recently in June at the campus of the University of St. Thomas in Minneapolis. There they came in second place and won $15,000 seed funding.

In Michael's opinion, college studies have been "easy" after his Diploma Program courses, which, including Dr. Wilson's Design Technology class, have prepared him for the challenges of college. Michael is planning to spend his summer in Chicago working and enjoying time with family.