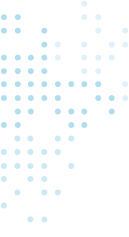 With all of his involvement in the school community and student life, it is hard to believe that Andreas only joined the GEMS family in his junior year. Acclimating to the academic rigor of the Diploma Program, joining the basketball team, then eSports clubs during COVID restrictions, and volunteering to coach younger students, Andreas quickly became a welcome addition to the class of 2021.
Richard Getzel, Upper School Mathematics teacher noted, "Andreas joined in the 11th grade, and it is no small feat to start a new school during one's junior year. I was impressed by how seamlessly his transition went. Many of our seniors have been here since the school's inception, and if you were to interact with their class, you would think this would be true of Andreas. A bright and compassionate young man, he is a valuable member of this truly special first graduating class."
Whether playing sports, voicing his ideas in classroom discussions, or simply relaxing with friends, it is clear that Andreas found his home in the IB world. Many qualities of the learner profile are at the core of his character. Individuals and Societies teacher and Senior Advisor, Ms. Jay Annadurai commented that, "Beginning GEMS at the start of his DP years can be a very challenging transition. However, from the start, Andreas was open-minded and caring. He quickly became a trusted friend and community member. Last year, Andreas volunteered to help coach the elementary school boys basketball team after school, proving to be a patient, fun mentor for younger students. Andreas is articulate in communicating his beliefs and dedicated to achieving his goals."
Perhaps Andreas learned a similar lesson that Kobe Bryant shared. "Sports are such a great teacher. I think of everything they've taught me: camaraderie, humility, how to resolve differences," Bryant remarked. It is clear that Andreas knows the value of hard work and perseverance as evidenced by his accomplishments inside and outside of the classroom and the relationships he fostered at GEMS. We wish him all the best as he moves to the next chapter in life. Andreas proudly shares some of his experiences during his GEMS journey in the following Q & A:
What clubs/sports/extracurricular activities did you participate in during your high school years (either at GEMS or outside of school) and how did these activities help you grow as a person?
I participated in GEMS Basketball as a junior. This experience really helped me build upon a skillset I already had, as well as further develop bonds with my teammates and classmates. A notable activity I began participating in outside of GEMS was consistently working on my car. From this experience, I learned that I really have a knack for hands-on, mechanical work, which is a driving factor behind my major decision for college.
How has your GEMS journey prepared you for college?
I feel the sheer rigor of the curriculum at GEMS has well prepared me for college. Although I don't expect college courses themselves to be any less difficult than those at GEMS, I feel like I might actually have an easier time at college, as there will be a smaller amount of courses I will need to balance.
What teaching and learning experiences do you feel are unique to GEMS?
GEMS excels at creating a feeling of community among its students. This sense of community is also in the classroom. Our class sizes are incredibly small, so we get to know our teachers very well. It feels like you're friends with your teachers, giving you a sense of comfort, as well as the feeling that the teachers are in this with you.